Celebration of his life to be planned for my longtime friend
An imposing 8-foot statue of former Chicago Bears and Kansas icon Gale Sayers was unveiled on Oct. 3 during halftime of the Jayhawks game against Oklahoma State.
Sayers passed away at the age of 77 on Sept.  23, following a lengthy battle with dementia.
The unveiling of Sayers' statue coincided with that of another former Kansas All-American, John Hadl. Sayers also had his Kansas No. 48 emblazoned on the 25-yard line of the field.
Sayers' widow, Ardie, says she has been overwhelmed by the support she has received from fans and friends.
"I want to thank people for the cards, the prayers, the phone calls, the gifts, the flowers," she said. "I am just going to wait and have the celebration of his life at a later time because of COVID-19.
"I have 364 texts and so many phone calls on my phone. Every morning and every night I am trying to get back to a few people at a time. I hope people understand."
Mrs. Sayers did not attend the statue unveiling out of caution for her health.
"I didn't go because COVID-19 had skyrocketed. The president of the university shut down four of the frat houses. My friends there were telling me that they didn't think it was safe for me to come. So I didn't, but it went beautiful.
"Gale's brother in Omaha — Roger — went to help with the unveiling and Gale's daughter and her family went. It was beautiful."
Renowned Chicago-area sculptor Lou Cella was commissioned to create the statue of Sayers.
"(Cella) had sent me pictures of it beforehand. And he did a great job," Mrs. Sayers said. "Gale's brother was pleased with it and everyone who was there was really pleased with it. I still plan to go. I am trying to decide about when things get a little better there on campus with that virus."
A celebration of Sayers' life eventually will be held in Indiana where he died and Nebraska, where he grew up.
In the meantime, Mrs. Sayers says she is grateful for the support she has received and for the many tributes to Gale on national television. Sayers remains the youngest player to be inducted into the Pro Football Hall of Fame after being tabbed at the age of 34. His relationship with former Bears teammate Brian Piccolo was immortalized in the movie "Brian's Song" after Piccolo died of a rare form of cancer at the age of 26. Sayers and Piccolo are believed to have been the first professional athletes to be interracial roommates on the road and in training camp.
"It has kind of blown me away, because I had never thought I would have seen all of the tributes…the wonderful tributes that people have given him," Mrs. Sayers said.  "And the beautiful words of encouragement and prayers. I never expected to see that much. It just really warmed my heart and it is making me stronger.
"People have told me that they have been trying to reach me. And I tell them I know, I am trying to get back to them. Don't stop because that is what keeps me strong and keeps me going."
The last few years of Gale's life were challenging for him, as well has his caregivers and Ardie in Wakarusa, Ind.
"I know he is in a better place right now. Because I know that he wasn't getting well. That's why I wanted him to be at home and take care of him at home until God decided to take him," she said.
"I never regretted a moment of (taking care of him). If I had to do it again I would. To me, it wasn't a chore. It was a blessing to be able to have him at home and take care of him."
It also was a blessing for me to befriend Gale Sayers personally and co-author his 2007 book "Sayers: My Life and Times." We've lost one of the greatest running backs of all-time. And I have lost a dear friend.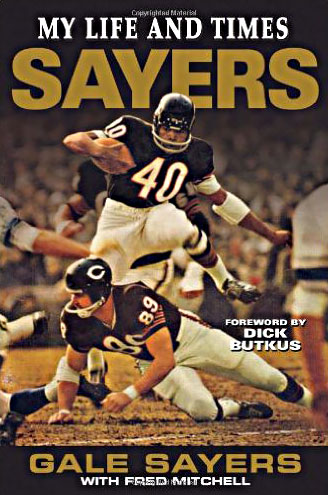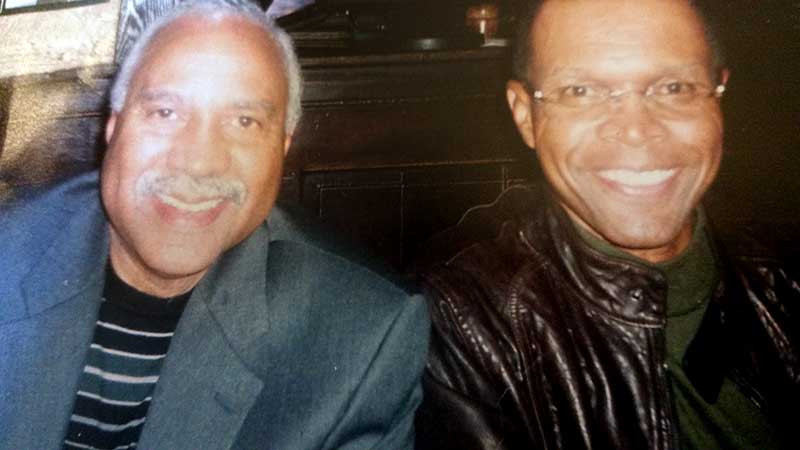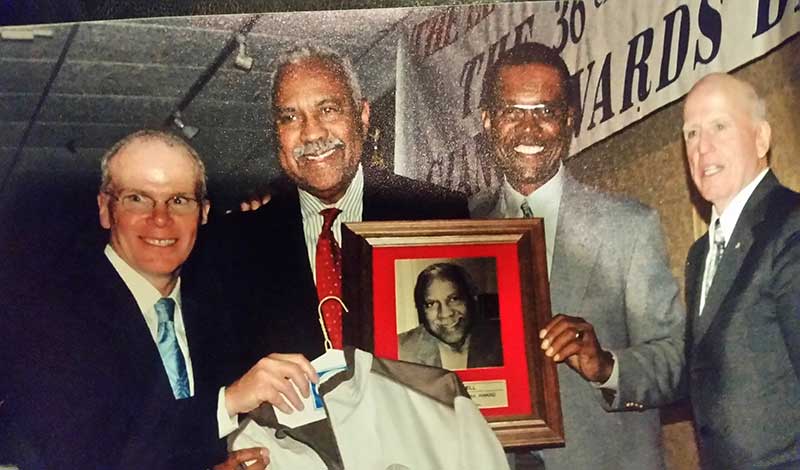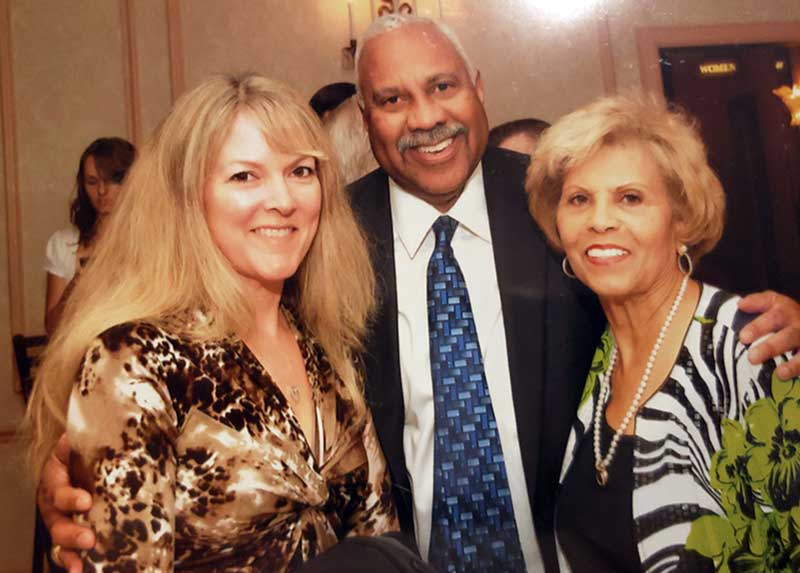 (L to R) My wife, Kim Mitchell, Fred Mitchell and Ardie Sayers at a Sayers Foundation dinner in 2007.