About Fred Mitchell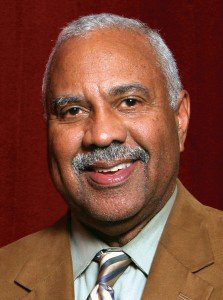 Fred Mitchell is an award-winning sportswriter who spent over 41 years with the Chicago Tribune and is now an adjunct professor of journalism at DePaul University's College of Communication.
A member of Wittenberg University's Board of Directors, Mitchell received an honorary doctorate from his alma mater in 2000. The Fred Mitchell Scholarship is awarded annually to the Wittenberg student who combines athletic and journalistic achievement.
In 2015, he was presented the Ring Lardner Award by the Chicago Union League Club for outstanding sports journalism.
Mitchell has written 11 books, including biographies with Bears Hall of Famer Gale Sayers and Cubs Hall of Famer Billy Williams. He also wrote "Playing Through" with Earl Woods, the late father of PGA champion Tiger Woods. Mitchell received the "Jim Murray Award" as the outstanding sportswriter in 2000 from the American Football Foundation.
Mitchell also was one of the nation's first prominent small-college place-kicking specialists at Wittenberg University.
In 2009, the National Football Foundation named its annual award to honor the best kicker among the 750 non-FBS schools the "Fred Mitchell Award."
During the 1960s, Mitchell set the NCAA "College Division" record for career points scored by kicking.
Mitchell, who was named to the Lutheran College All-America team in 1968, was inducted into Wittenberg's Athletic Hall of Fame in 1995 and the American Football Kicking Hall of Fame in 2013.
Mitchell played semi-pro football with the Columbus Bucks while teaching English and coaching football and track at Grove City (Ohio) High School. He later played for the Chicago Heights Broncos. In 1999, he was inducted into the American Football Association's Minor League Football Hall of Fame.
In 1974, Mitchell presented to Wilson Sporting Goods the idea of kicking nets, which later would become commonplace on the sidelines of NFL, college and high school football games.